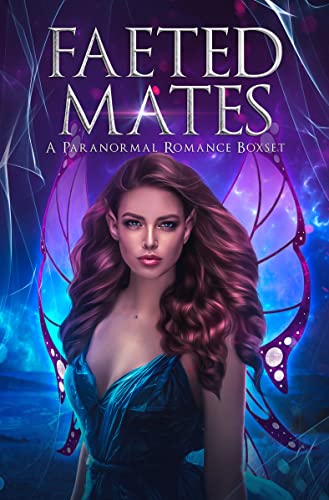 They aren't nice, and they aren't trying to get along.
The fae, shifters, and humans of this world are not one big happy family, and in this massive collection of new fantasy romance tales from 19 authors, their worlds are about to collide. There won't just be danger; there will be an all-out war. Whether meeting shifters, witches, engaging in duels, stolen brides and arranged marriages, or navigating the worlds of magic that are at war with worlds of man, these books from today's New York Times, USA Today, and new and upcoming authors are sure to blur the lines between the seelie and unseelie. Now only one question remains: Can our heroes and heroines prove that love knows no difference between the winter and summer courts before they tear each other apart?
Join the Wyld Hunt and explore the mystic forces of Faery as fate calls unlikely lovers to each other with primal magnetism. This collection includes academy romance, enemies to lovers, urban fantasy, retold classics, friends to lovers, and all-new fare. One thing is certain: these are not your childhood fairy tales. Scroll up and one-click to secure your copy of Faeted Mates right now.
This fantasy series is perfect for fans of Sarah J Maas, Holly Black, and K.F. Breene and features full-length fantasy romance stories of various heat levels. Authors included in this set are: Celia Kyle & Marina Maddix, Reina Torres, Rianne Thaxton, Cassidy K. O'Connor, Gracen Miller, Terri A. Wilson, Riley Hunt & Amelia Grey, Jamie Dalton, Christopher D. Schmitz, Channie Cocker, Breezy Jones, Adalynd Grayves, A.M. Mason, Brenda Lore, Tori Kellett, C. A. Varian, and Lori Joseph $0.99 on Kindle.