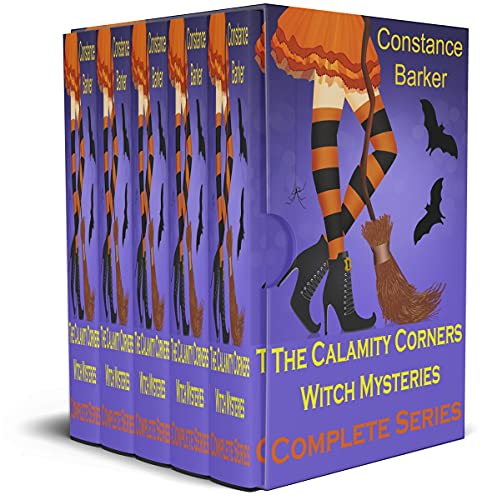 A Pig Familiar, a Fairy, an Alligator Shifter and a Witch
Nann, that's with 2 N's, has inherited an old heirloom of a house, along with a pet pig familiar who talks through the radio and likes to steal toilet seats. Nothing strange there. After moving in she becomes fast friends with an alligator shifter and a fairy who works as a mechanic. The Vampire club meets upstairs above her book store. Little do they know that the ghost of a French vampire occupies the same space. And she's not found of the sounds emitting from their bodies.
*Join Nann and friends as they battle sea hags and mundane creatures big and small in this Complete Series Set.*
This Complete Series Set includes these books:
Calm Before the Witch Storm
The Witch is in the Details
Better the Witch You Know
A Witch Axe to Grind
A Cauldron of Witch Tricks $0.99 on Kindle.