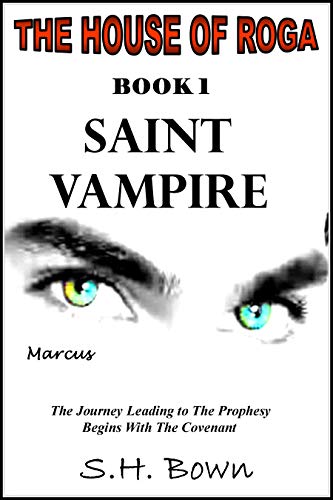 A monster wants to tell you a story; are you brave enough to listen?
Marcus Roga is the heir to the Earl of Szatmar, and as such he considers himself blessed with a mother and father he respects, and younger twin siblings he adores.
In the 17th Century, Marcus Roga is content with his life as an Earl-in-waiting until his parents arrange a match for him with the daughter of the Marquis D' Embry; a pairing that is destined to become a match made in Hell.
This monstrous coupling–and the course of events it sets in motion–are foretold in a Gypsy's prophesy. Is this Gypsy seeing clearly; or can destiny be changed?
With The House of Roga Trilogy, S.H. Bown provides a fast-paced And thrilling Vampire saga that takes you into a world of Supernatural Adult Fantasy and Horror as the forces of good and evil clash through the millennia. $2.99 on Kindle.