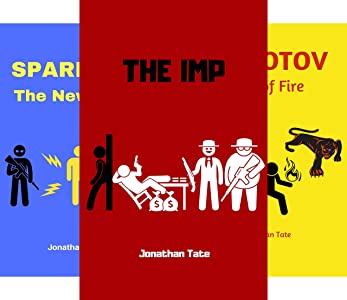 Journey into a world where enhanced individuals walk amongst regular people. Some are born with these incredible abilities whilst others seemingly stumble into them. One thing remains constant however, there will always be people willing to fall on the opposite side of the law and for every person who tries to become a hero, plenty of others turn to a darker path.
With stories set across the globe, The Department of Enhanced Warfare Files cover the lives of these people, both individually and collectively, as they attempt to do what's right whilst dealing with what it means to be a hero.
The D.E.W Files series follows numerous enhanced individuals in an interlinked world where they must fight evil both on their own and together. From organized crime syndicates in the world of the Imp through to the supernatural beings of Lynx, there's a character and story for everyone to enjoy. Free to $1.99 on Kindle.