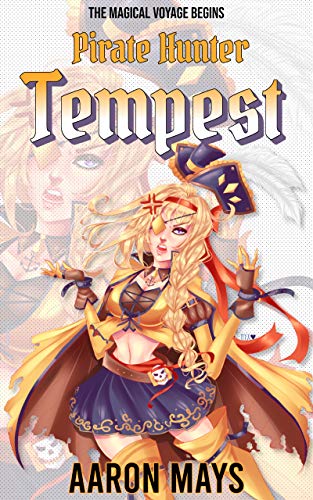 Set sail for a magical adventure!
Seventeen-year-old Charlotte Berry has a pair of dark secrets. One, she's a powerful sorceress. Two, she loves magical girl shows.
She would honestly rather tell people about the sorceress thing.
Only good at cutting class, smoking, and being a source of gossip at school, Charlotte's life is going nowhere fast. That is until an encounter with a man calling himself Jack introduces her to a world she thought only possible in one of her anime.
Magic. Pirates. Aliens.
Three things that have nothing in common end up becoming a major headache as Charlotte is forced to become Pirate Hunter Tempest! The newest magical girl on the block is soon targeted by the Black Crew Barbarossa, a space fairing band of pirates known as the strongest in the universe. In search of an object known as the Tempest Patch, they are hellbent on claiming it…even if they have to go through swaths of pesky humans. Tempest is the sole thing standing in their way. Just like that, her hometown of Verdant Bluffs becomes a war zone!
Failure isn't an option. Things are about to get bloody before they get better. Can Pirate Hunter Tempest write her own page in magical girl history, or is she destined to suffer a watery grave? Free on Kindle.