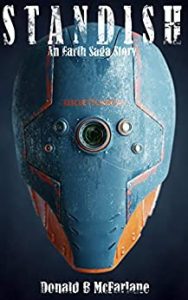 When a young girl from a backwater planet joins the fleet, she begins a journey that will not only change her life, but history itself.
But as the Empire erupts into a civil war that threatens to tear it apart, Val Standish soon learns that duty, love, and war are a lethal mix.
Thrust into the fight, Standish must risk everything to discover if true warriors are only forged in the white heat of battle. Free on Kindle.