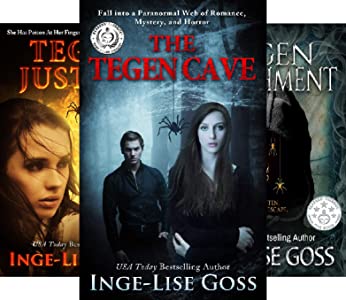 A Thrill Ride That Will Keep You On The Edge Of Your Seat!
Fleeing from her boyfriend's criminal family, Sara finds refuge in Montana. But when she receives a mysterious package containing a deadly spider, people around her start dropping like flies and she wonders if she'll be next in the family's deadly web. Things quickly change when she ends up being surrounded by a sinister group that uses spiders to incapacitate their prey. To make matters worse, she discovers she is one of them.
Tegens is an action-packed paranormal series full of suspense that combines organized crime, romance, mystery, and horror.