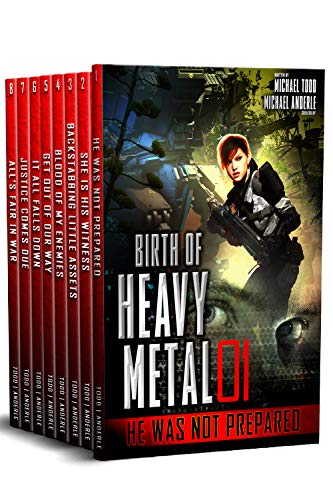 The government needs the best of the best military and scientific minds working out how to pull the secrets from the ZOO, while keeping the deadly fauna and flora in check.
There is one major problem, PhD student-genius Salinger Jacobs doesn't even have a PhD.
If he can stay alive long enough, he might be able to afford something besides packaged microwave popcorn to eat.
THAT IS A BIG IF.
This Boxed Set includes all eight books in the BIRTH OF HEAVY METAL Series. $0.99 on Kindle.