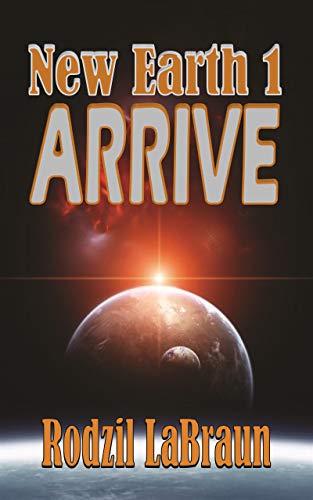 Starting over isn't what they thought that it would be.
Earth is destroyed. Mankind's survival is questionable. A handful of ships launched for the nearest habitable planet is the only hope. Generations come and go during the long journey. Finally, with departure from the ship imminent, a series of revelations shocks the crew and creates disunity. Their entire existence had been a lie.
An optimistic young man named Lincoln steps up to help lead his people through the perils of this new world as everything that they thought they had known about life is turned upside down.
Arrive is the first book in the New Earth series that will lead readers through surprises and delights as mankind must start all over again in a harsh new world.
"Really enjoyed this book from start to finish." Free on Kindle.