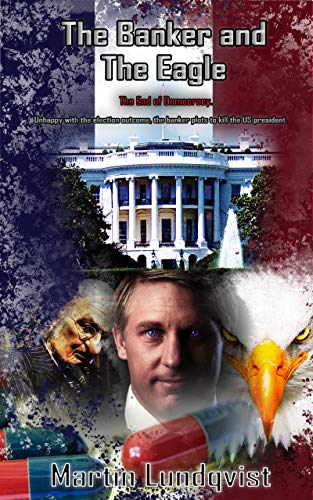 Unhappy with the election outcome, the Banker plots to kill the US president.
It is the year 2028, and the terrorist group Guns Against Globalism attacks the Factual News Network headquarters owned by the corrupt media mogul Damien Vanderbilt. This attack sets a dangerous chain of events in motion.
The attack leads to the idealistic independent presidential candidate Eva Moreno, coming in possession of damning evidence against the Banker, Pierre Beaumont, regarding the Hei Bai virus outbreak and the dangerous drug Reversogene that Pierre released in 2021.
Pierre sets out to make Damien Vanderbilt the US president to save himself and he gets help from his co-conspirators; the Monocle Conspiracy, an underground group in possession of monocles holding the secrets of an ancient alien artificial intelligence.
Meanwhile, the democratic president of China, Eileen Lu, is desperately trying to support Eva to bring down Pierre once and for all.
In the end, who will win and who will lose in this dangerous game of chance? Free on Kindle.