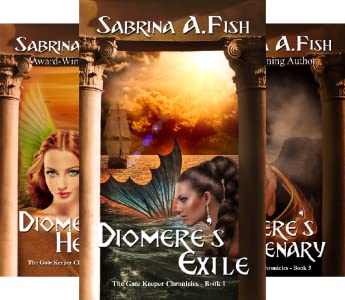 Five Gates. Five Sisters. Five Very Different Men.
Once there were two worlds connected by five magical gates. Then the Gate Keepers closed the gates and disappeared. The Gate Keepers have returned.
The Quinones sisters know all about secrets and betrayal. Living in a human world that believes magic is myth, they hide their powerful bloodlines and abilities. But they'll soon discover fate has made them important players in a deadly chess game of power and it's their turn to play.
And they can't do it alone. Follow the along as each sister meets the man worthy to stand at her side, if only both are willing to give love a chance. Together each couple will learn that not all is as it seems, trust is possible, and love is the key.