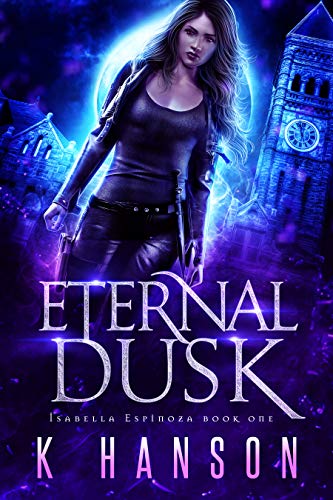 The spreading darkness may be the one case detective Isabella Espinoza can't solve, and the only case she cares about.
After a portal opens to spread darkness and monsters into the world, a bite transforms former detective Isabella Espinoza into something both more and less than human. Things get worse when she returns home to discover her best friend has been intimidated into doing dangerous research on the creatures that now prowl the darkness.
David's work threatens innocent lives, but if he doesn't do it, a mysterious corporation will kill him. Now he and Isabella must find the people responsible. But as they delve deeper into the Night Stalker infested darkness, the powerful corporation they're hunting discovers Isabella's investigation, and they'll do whatever it takes to stop her.
Jessica Jones meets Stranger Things in this dark, mature urban fantasy series that fans of Jim Butcher and Laurell K. Hamilton are sure to love! $0.99 on Kindle.