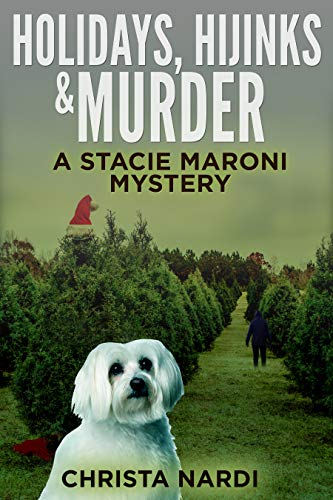 Deck the halls and the shots rang out.
The attempt to get Stacie in the holiday spirit falls flat when someone shoots Santa's elf. As Stacie and friends help the elf and deal with the potential witnesses, a man in an old wool coat stands out. Ignoring police demands, he disappears into the crowd. When the elf recovers and Santa is killed, the initial motives go up in smoke, only the suspicious man from the mall keeps showing up. With upheaval in her relationship and a killer on the loose, Stacie embraces her 'bah humbug' perspective to the holidays.
A cozy holiday mystery with Stacie and her friends to get you in the holiday spirit. $0.99 on Kindle.