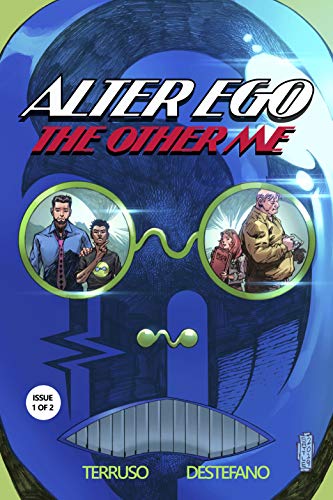 Self-centered sleuth Chris Club gets hired to uncover the secret identity of Blue. Club's psychopathic boss wants to kill Blue—not for some grand scheme, just to make the whole world sad.
The invulnerable superhero with the decapitating uppercut has no reflection, only comes out at night, and never leaves the Centro city limits.
As Club unravels the mind-bending truth about who and what Blue is, he starts to care about him. And he realizes if he doesn't betray his boss, Blue's blood won't be the only blood on his hands.
Half novel. Half graphic novel. A mystery you'll obsess over told in a way you've never seen before. $2.99 on Kindle.