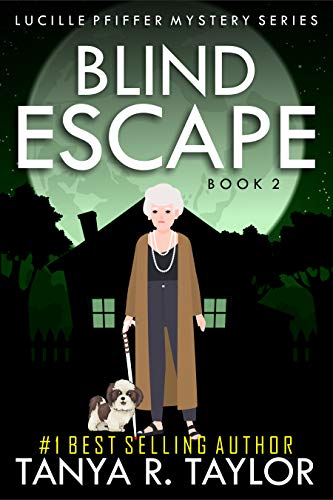 Someone has fallen dead at a beautiful seaside resort.
A blind amateur sleuth
A fearless Shih Tzu
A half a million reasons to live
The town of Chadsworth has a new headache on its hand. Will the mystery be unraveled in record time or will the stealthy killer or killers find their way to Lucille Pfiffer's doorstep?
Vanilla, once again claims her role as "protector". But Lucille is majorly concerned – not just for her own safety, but for that of her cherished pet. $0.99 on Kindle.