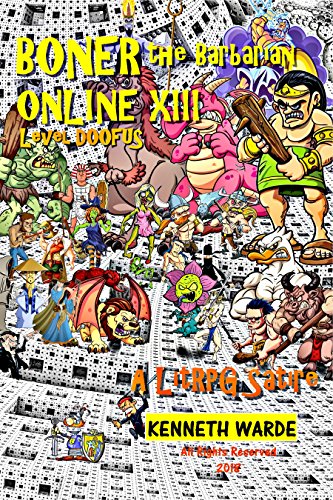 A LitRPG satire.
READY, PLAYER ONE?
The best RPG game of the millennium is here! BONER THE BARBARIAN ONLINE XIII! Now with tens of thousands of quantum servers, a simplified interface, and nanite hardware. A vastly enhanced living, realistic digital world! FULL IMMERSION!
Wait! There's more! Version XIII offers you the best of the combined MIBAN and Chap-U gaming worlds! Play traditional or your own brand of RPG! Enter lands where cultivation and qi styles of play are available! Learn the language, enjoy the different cultures, and then – hack, slash, burn, hex, blast, or freeze your enemies to your heart's content! Hear the lamentations of their women before they bring out their biiigggg knives! Crush their puny kingdoms under your sandaled feet! If you can find them or understand the language!
Meet deities, demons, champions, and people who want to kill you! There are no NPC's in this game! Each character you meet is unique and will act as a thinking and living being! $0.99 on Kindle.