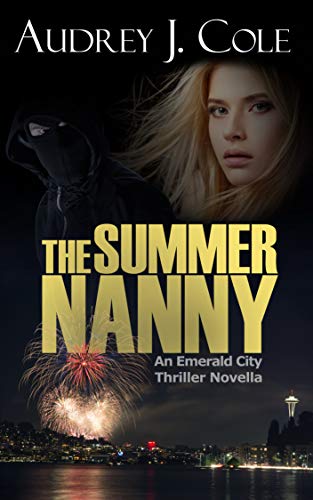 It was the perfect summer job—until it turned into her worst nightmare.
Bridgett is enjoying an idyllic summer as the nanny for Leo, the son of Paul and Emily Cooper—a famous actor and renowned charity founder. Not only is she generously compensated to care for Leo at the couple's Seattle waterfront estate, she develops a special bond with the little boy. In addition to the financial perks of the job, Bridgett has fallen into a summer love affair with Chris, a landscaper who works at the property.
It's the Fourth of July. Leo's parents are holding a major event for their charity at the top of the Space Needle. When a masked intruder breaks into the home and takes Leo hostage, Bridgett will do anything to save the boy's life. She complies with the burglar's demands to retrieve a multi-million-dollar heirloom necklace from the home, yet she quickly discovers that he hasn't come for the necklace at all. $0.99 on Kindle.