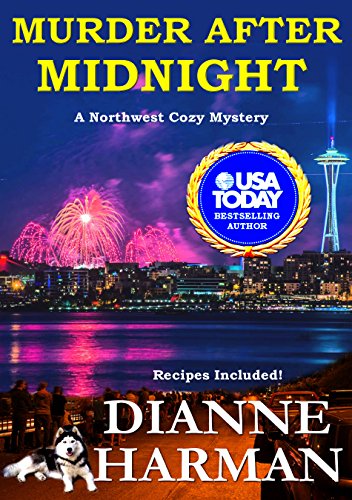 Ever hear of someone celebrating New Year's Eve by committing murder? Well, it happened, and the killer is looking for DeeDee!
That's the situation DeeDee found herself in after the very successful New Year's Eve party she catered for Dana, the popular hostess of a Seattle television entertainment show. The party quickly became a distant memory when Dana was found murdered near her pool house. It didn't help that the murderer was certain they'd been spotted by DeeDee, and she could identify the killer.
It becomes a race against time to see if Al, her Mafia bodyguard, can find the murderer before DeeDee becomes the next victim. Fortunately, her estranged boyfriend, Jake, and her loyal husky, Balto, are there to help Al, but will it be enough?
This is the fourth book in the popular Northwest Cozy Mystery Series by a two-time USA Today Bestselling Author. $0.99 on Kindle.