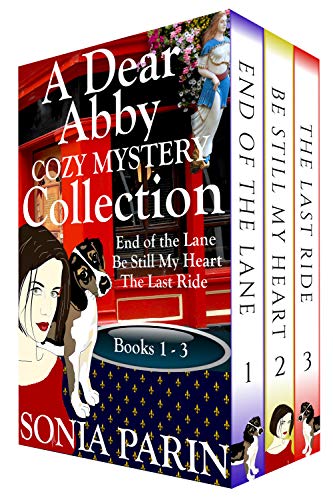 Curl up with these small-town cozy mysteries filled with humor, fun and the quirkiest characters around!
End of the Lane (Book 1): Abby Maguire's first day in a new town and new job could be her last.
Be Still My Heart (Book 2): Abby Maguire is in a rut and in desperate need of a scoop, not another dead body, but that's what she gets.
The Last Ride (Book 3): A carousel. A body. An inheritance. $0.99 on Kindle.