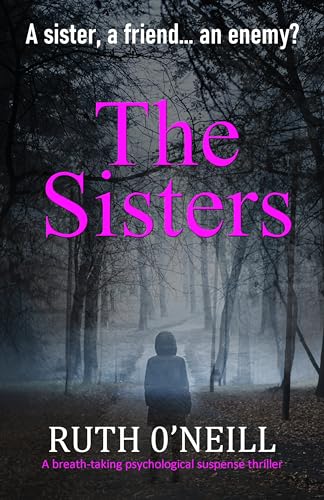 In a web of deceit, escape is just the beginning.
Ava Cressman's life takes a twisted turn after her divorce from Spencer. Seeking comfort, she falls into the arms of a mysterious man named Joel Carney, a former college acquaintance. However, when Joel meets Ava's sister, Tanya, an unsettling connection sparks between them.
Tanya, seemingly innocent, invites Ava and her twin sister, Belle, on a secluded trip to a remote lodge. From the moment they arrive, an ominous atmosphere hangs in the air, hinting at a hidden darkness beneath the surface.
As shocking truths emerge, will Ava find a way to expose the tangled labyrinth of secrets before it's too late?
The Sisters is a gripping psychological thriller that delves into the depths of manipulation, betrayal, and the darkest corners of the human mind. As Ava fights for her freedom and tries to untangle the lies, she also must face her own demons and find the strength to outsmart those who want to control her life. $2.99 on Kindle.