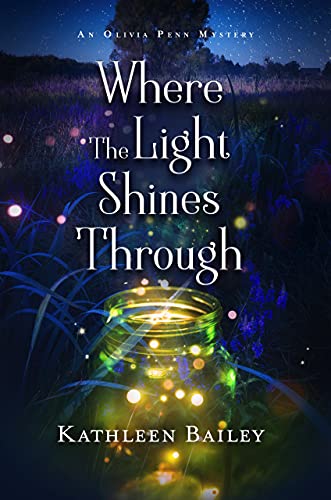 A shocking murder … Family secrets revealed … Her life will never be the same.
Olivia Penn is looking forward to visiting her father while spring is in bloom in her beautiful hometown of Apple Station, Virginia. Her plans to enjoy a week of relaxation with her friends and family vanish, though, when a mysterious murder occurs within hours of her arriving home.
When a body is found at an abandoned manor house, and the police accuse her childhood friend of the crime, Olivia searches for the evidence that will clear his name. As she investigates the clues left behind by the victim, she discovers a shocking secret linking her friend to the crime scene that changes everything she knows about him.
With the clock ticking, Olivia races to rescue an unlikely ally and reveal the killer's identity before the truth is buried forever. Her friend's future hangs in the balance, and she'll have to put her life on the line. Justice hinges on a leap of faith, and her trust in where the light shines through.
Will Olivia save her friend and herself from the killer's scheme? Or will it be lights out for both?
If you like Clue, Nancy Drew, and small town, cozy mysteries with heart and humor, a charming cast of characters, and a twisty plot, you'll love Where the Light Shines Through, the first book in The Olivia Penn Mystery Series. $4.99 on Kindle.