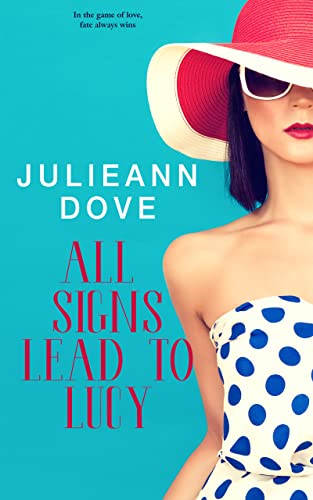 After living a life of failed, predictable relationships, Lucy Fister took the advice of the psychic who charged sixty dollars for ten minutes: start seeking men who are the absolute opposite of who she dated. It made sense, but paying for the obvious meant it might work.
Tyler Tolliver met that criteria. He was an out of work actor who'd invented the love language 'have a good time.' They had a whirlwind relationship and after four months, he proposed, holding a bread tie for a ring, and giving the argument that the lease on his loft was expiring.
One year into her marriage with Tyler, and Lucy was tired of playing Xbox, clubbing, and watching movies before reading the book. She missed conversations deeper than picking where they'd eat, and being in bed before midnight. When her estranged best friend, Vanessa asked her and Tyler to go on a week-long trip to the Caribbean with her new fiancé, Martin VanLeer, Lucy accepted the invitation.
Fate scatters people and plans like a ceiling fan scatters loose papers. On the eve of the trip, Tyler and Vanessa respectively were called to fulfill work related tasks. The new plan was for them to meet up with Lucy and Vanessa's fiancé in a couple of days.
One week is all it took for Martin and Lucy to fall in love. And for Lucy to realize that psychic was wrong—she didn't need to find someone opposite of all the guys she dated, she needed to be warned of the millionaire engaged to her best friend. Because if they acted on this attraction, it meant destroying a marriage, a wedding, and a lifelong friendship. $0.99 on Kindle.