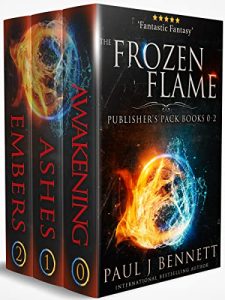 "What more could a fantasy fan want?" – Goodreads Review.
When two powerful mages uncover a long-hidden conspiracy, they embark on a journey where even their success could start a war that none can stop.
A Sword & Sorcery boxset from the Internationally Bestselling author Paul J Bennett.
"A must-read for magic lovers!" Amazon Review $0.99 on Kindle.