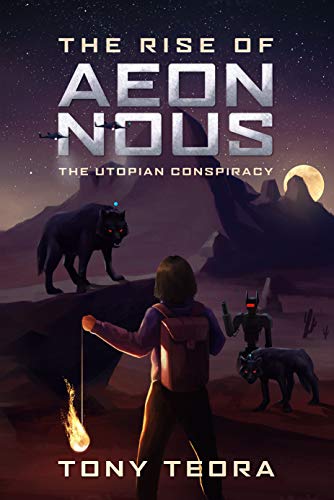 In 2047, a hero named Aeon Nous barely saved the world from the AI-predicted Incendium, a devastation of apocalyptic proportions. Now it's 2096, and the world is a clean, safe, and healthy place—valuing honesty above all other virtues.
Shu Franklin is a genius twelve-year-old boy who lives in a small Utopian town of Julian. When he and his friends embark on a travel in search of Old Earth relics, they unearth something much more shocking: the truth behind the elusive Aeon Nous, who hasn't been seen or heard from since he disappeared after saving the world. No one really knows what happened. How did Aeon save the world? And at what cost?
Shu and his friends soon discover that their Utopian society is shrouded in dark secrets. Can a determined young man and his eccentric friends get to the truth and live to tell about it? Will the truth set him free, or kill him and destroy Utopia? $0.99 on Kindle.