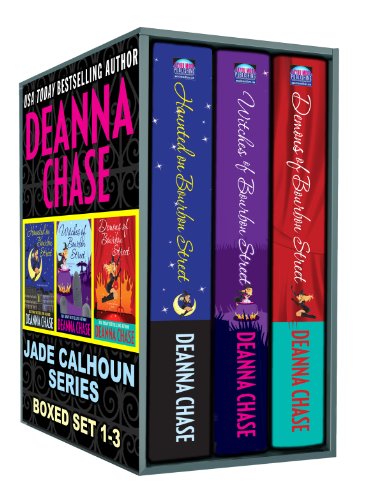 From NYT bestselling author Deanna Chase, the boxed set of the first three full-length books in the Jade Calhoun Series, a fun paranormal romance series. Includes: Haunted on Bourbon Street, Witches of Bourbon Street, and Demons of Bourbon Street.
When empath Jade Calhoun moves into an apartment above a strip bar on Bourbon Street, she expects life to get interesting.
What she doesn't count on is making friends with an exotic dancer, attracting a powerful spirit, and developing feelings for Kane, her sexy landlord. Free on Kindle.